A quick glimpse of Sherry and Krall Magic on America's Got Talent. Click here to view!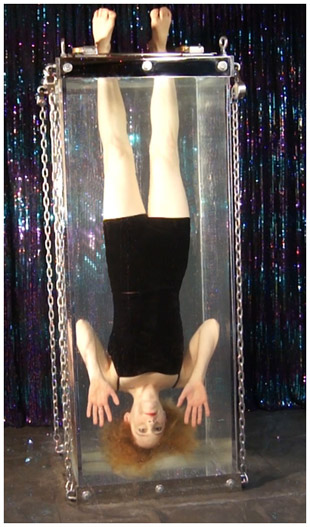 A new sensational escape exclusive to Sherry and Krall Magic!
Look for Richard Sherry and Dayle Krall in the hit television series Fargo with Martin Freeman and Billy Bob Thornton!

Richard and Dayle can also be seen in the British documentary Perspectives: The Magic of Houdini with Alan Davies!


Last Updated: December 29 2020
---
All content on this site Copyright ©2007-2021 The Magic of Sherry and Krall. All rights reserved.